Featured Projects
Rainier Court 4
3616 34th Ave S
Seattle, WA 98144
Units: 98 apartments and approximately eight commercial suites
Affordability: Seniors, below 50% and 60% of median income
Commercial Space: 5,750 square feet
Project Type: New construction, mixed use
Project Cost: $25 Million
Financing:low interest loans through the City of Seattle Housing Levy, WA State Housing Trust Fund, WSHFC tax-exempt Bonds, Low Income Housing Tax Credits and Brownfields Revolving Loan Fund.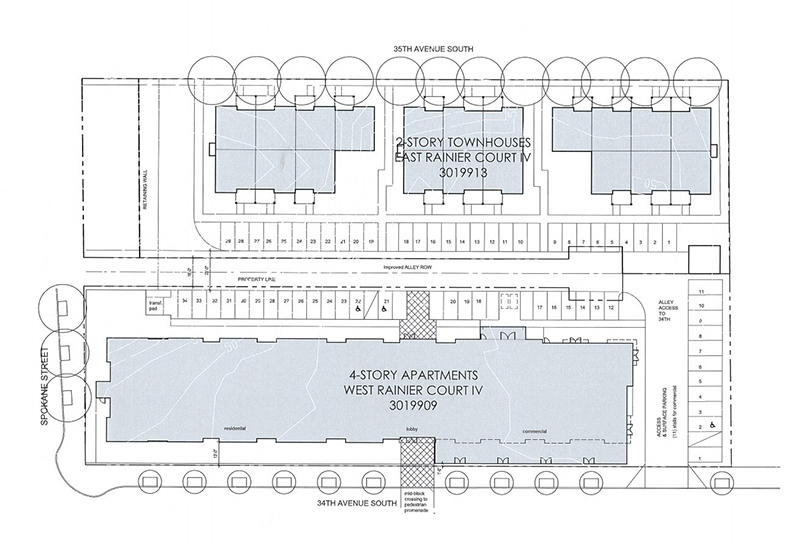 Zoom
Rainier Court is a mixed-use development just north of the Rainier Valley Square shopping center. The goal of the project is to reclaim seven acres of underutilized land, remediate the contaminated soil, and create quality affordable housing, commercial space, pedestrian activity, and density for the community. The first two phases were completed in 2005; the third phase was completed in 2014. Long-term environmental protection has been provided by extensive remediation at the entire site. Access to local shops and public transportation make the site friendly for residents.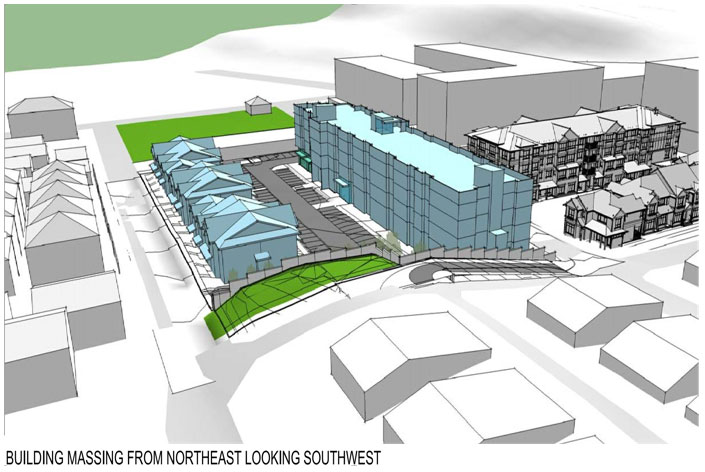 Phase 4 will consist of a 4-story apartment building and three 2-story townhouse clusters. About 6,000 SF of ground floor commercial space will also be included for locally owned businesses.